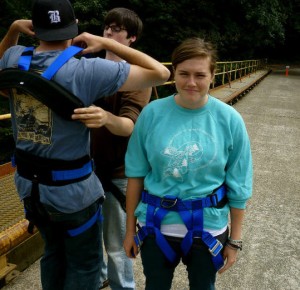 Seems the older I get, the less I know.
My children have been excellent teacher's. Mostly they've taught me that, I don't know what I don't know…
This morning I'm in a coffee shop in Kirkland while my daughter Rosie, pictured above the day she bungee jumped, is in Heathrow airport for a 9 hour layover on her way to Kampala Uganda to study abroad with SIT. ( Knowing her she did not sit in the airport but attempted to have a high adventure and catch her connecting flight to Uganda.)
Flexible & Open Minded
I remember thinking Uganda? REALLY? What about France, Italy, London? I wondered as my 20 year old daughter explained what my narrow, motherly, western brain struggled to understand.
The SIT program in Kampala is a development program that includes language, development and a field study framework. Rosie didn't want a study abroad program that entailed merely sitting in a class half way around the world. She wanted to experience the curriculum. She wanted to dive into the culture. She wanted to experience development first hand. A double major in International Studies, and English Rosie was sure that of all the programs offered around the world this quarter that the development program offered by SIT in Uganda was the one that best fit her passion, her sweet spot. And it built nicely on her month long experience in India last year.
How could I possibly be so narrow minded to think that she would be safer or better suited in another country? In Uganda, she pointed out, she would have another opportunity to live with a host family, an intensive language experience, ample NGO field sites visits, interactions and time with a multitude of development organizations and be immersed in the life and culture of western Uganda, Kampala and a rural community in Eastern Uganda. And that's not ALL. At the end of the program she would have the opportunity to spend 6 weeks with the international or grass root development agency of her choice.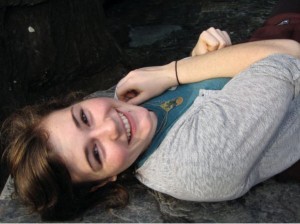 Of course, Uganda was the perfect place for her to complete the first semester of her junior year of college.
How many times have my assumptions, false beliefs and socialization kept me from considering possibilities, options? I wonder?
Fear, Scarcity & Risk
When she and her brother agreed to go bungee jumping my initial reactions was, "That's crazy." I was scared.
When she informed me she'd be living in Uganda for 4 months my initial reaction, again was fear.
I can't tell you how many times this child has taught me that fear is nothing more than a feeling to inquire of. Sure sometimes there is ample reason to be concerned, other times I've learned fear is a habit, a learned way of keeping any thing new from posing a threat to the perceived comfort zone we've created for ourselves. This child was born out of the comfort zone. She excels in the abnormal, uncomfortable and unknown. She is a great teacher for me at this time of my life when I wonder if it's time to take less risks, live a little less authentically and seek a nice secure comfort zone to live out the second half of life in.
What am I afraid of? How might my fears be coloring how I experience my one incredible life? Where might I need to seek possibilities and abundance where I've only assumed there was scarcity and risk?
Stewardship
Most of all Rosie and her brother Zach are teaching me about stewardship. They've helped me to realize that all parenting really is, is a call to stewarding, to stewardship.
Stewardship is taking care of things that don't belong to us, nurturing and serving them so they can fully develop and realize their fullest God given potential. I don't own my children. I've just been entrusted to steward them, to help them develop their wings so that as they fly into this vast incredible world they do so with a heart full of love and compassion, a mind that is flexible and open and a spirit that is abundant, courageous and full of possibility.
Children. Mine just happen to be the best teacher's I could hope for. And just so Zach doesn't feel as if he's been any less my teacher. Here's a photo of him.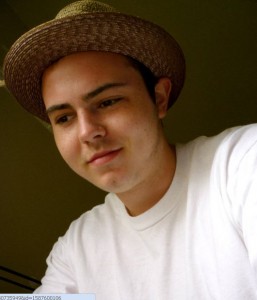 Pam Hoelzle
Seattle Coach, Small Business Expert
425 218 5864